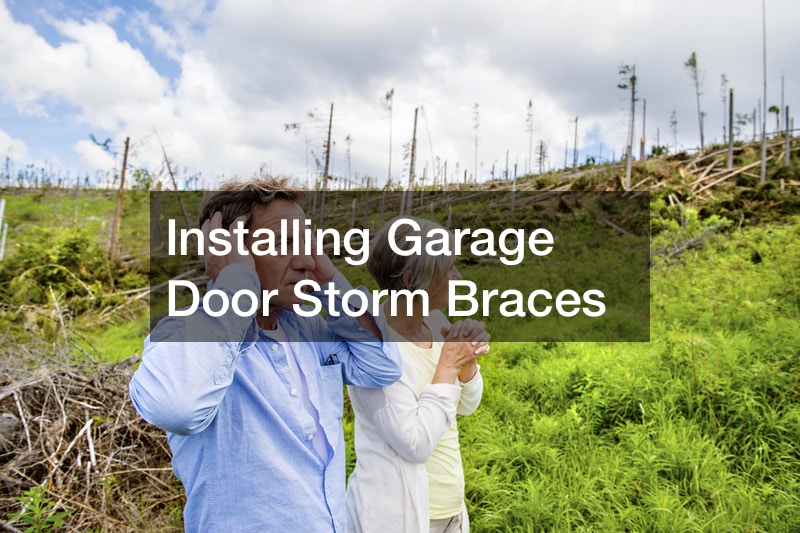 This YouTube video by Lowe's shows you how to build a custom 2×4 frame as hurricane reinforcements for your garage door as a simple alternative to other setups.
The amount of lumber and braces needed are determined by the size of the garage door(s). Additional modifications should not be done on wind-loaded garage doors.
Before any repairs or alterations are attempted, be sure to unplug the power for the automatic door and fully engage the safety hinge.
Long 2x4s will be secured along the hinge points running up the insides of the panels, most often located in the mid-section of the garage door panels. Smaller 2x4s hooked together in "L" shapes are secured to studs in the wall above the garage door but below the spring of the garage door. Another set of smaller 2x4s are affixed in a "T" shape to the longer 2x4s for each set of spines in the door. The whole "T" shape is placed behind the 2×4 on the floor along the spine straight up each panel and is fixed to the "L" shapes at the top. Metal brackets should be installed behind and around each hinge in the door with the gaps filled in with wood wedges for extra support.